I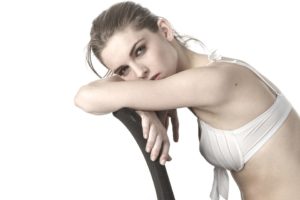 f there are crazy-sane people on earth, you would call them women! Women are sanely crazy doing stuff (sometimes out of this world) in the name of beauty. No pain, no gain – perhaps it's the motto that most women have these days.
Women do want to feel good and look beautiful for many reasons. They want to have that self confidence, to boost that self esteem. The reason that you won't probably hear from their own lips is the truth that they want to be beautiful for the man who captured their heart.
How many girls experiment on beauty products that promise whitening effects in just a few days? How many women experimented on fish to remove dead cells right at the soles of their feet? How many shaved their eyebrows in exchange of a pencil eyebrow?
Out of curiosity, I have searched bizarre things that women do in the name of beauty, thanks to the internet.
Bizarre Things in the Name of Beauty
Mirror, mirror on the wall, who is the fairest of them all? Most women would like to have that extra gorgeous fair skin. I spoke to 10 women who all tried whitening creams, herbs, fruits, and even vegetables as their nightly beauty regime. Imagine women shopping for lemons, aloe vera, and potatoes, just for a nightly night cap. I wonder what they use first, the aloe or the lemon?
What is the ideal waistline again? Is it 26? Many women in the early days use the corset to enhance the waistline. Do you know that these days women use plastic wraps too? Huh! They would look like a bundle of food ready to go freezing in the fridge. But guess what? A few women I have spoken too actually wrapped them waistlines in plastic wraps. Results? You don't want to know J
Pain of using high heels. Women look gorgeous in high heels. But do you know that most of them complain of the pain that these heels bring. You won't probably hear that from them when they are socializing. But deep inside, their feet are screaming in pain.
Women want to have good cleavage and goes to the extremes of adding up extra boobs under the bra. The only difference is that the extra boobs are either silicon or extra paddings. Do you think a few of them used something soft like bread? I asked 10 women and one of them smiled in response – "just in extreme circumstances". I wonder what that meant?
Waxing out hair down under. This is perhaps the most painful experience a woman shall undergo. They call it the bikini wax. While shaving and cutting is still an option, many women go for bikini wax. That's a real pain!
Surgery. Surgery is expensive and we all know that. But how many women considered surgery? Surprisingly – the answer is a lot! Ladies who have had drooping eyes paid good money to undergo eyelid surgery or what they call blepharoplasty. And a good number of ladies went through the pain of breast enhancement surgery. That could really be a painful recovery, and not too mention quite expensive too.
Beauty – it's a big deal among women and they will go through any pain to have that Cinderella and Snow White look. Nonetheless, women are women. No matter what they go through, each of them are insanely and uniquely beautiful.
Watch this: 3 Of The Most Dangerous Things Done For Beauty